We've got a committee for everyone.
Sure, there may be an astounding 600 volunteers that help put this thing together every year. But one thing is for sure: no two volunteers are the same! We're confident that no matter what skills, passion, or personality you bring to the table, you'll find the right committee (or two) to serve on. Hey, you might even meet a few friends along the way with a similar volunteer palette.
Get started by checking out our committee categories.
Scoring Services
Player Services
Hospitality Services
Operation Services
When you complete your registration, you'll be asked to give us your top three committee choices. As you look over the options below, keep that in mind to save some time with the process!
SCORING SERVICES COMMITTEES
Sure, the players keep their own score, but that doesn't help anyone else out! It's these committees that keep everyone else in the loop, from Golf Channel to people watching the leaderboards on course—including the players themselves.
PLAYER SERVICES COMMITTEES
Ever seen a grumpy golfer? Probably not at this tournament! That's because we've got awesome people taking great care of these athletes. Trust us…nobody wants to see grumpy golfers.
HOSPITALITY SERVICES COMMITTEES
It's a fact: there is no tournament without happy spectators or volunteers, and it takes incredible volunteers to keep those thousands of people happy. If your cup of tea is making others happy, then we can help you make that cup of tea with these committees.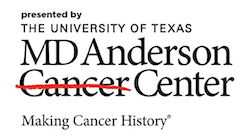 PRESENTED BY THE UNIVERSITY OF TEXAS MD ANDERSON CANCER CENTER
This year's championship will include The University of Texas MD Anderson Cancer Centeras the official presenting partner of The Chevron Championship's Volunteer Program.