ACTRESS ASHLEY JUDD HEADLINES THIRD-ANNUAL ANA INSPIRING WOMEN IN SPORTS CONFERENCE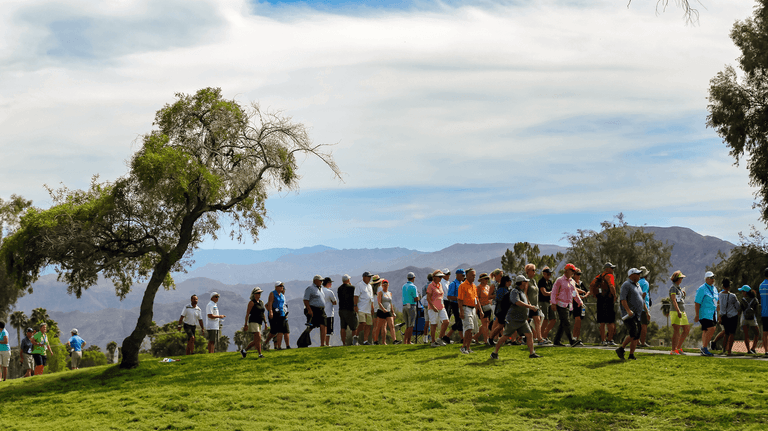 Actress, author and humanitarian ASHLEY JUDD headlines a diverse group of women sharing their inspirational stories and secrets to success at the third annual ANA Inspiring Women in Sports Conference.
Judd, a 2017 Time Person of the Year, will deliver the keynote address focused on her humanitarian efforts, inclusion and equality in the workplace, and using your voice to create change. She will be joined by a group of panelists including:
Two-time Olympic gold medalist, FIFA Women's World Cup champion, two-time FIFA Player of the Year and current U.S. Women's National Team member CARLI LLOYD.
SALLIE KRAWCHECK, CEO and Co-Founder of Ellevest, an innovative digital investment platform for women that aims to close the gender investing gap in the U.S
Olympic gold medalists and twin sisters JOCELYNE LAMOUREUX-DAVIDSON and MONIQUE LAMOUREUX-MORANDO, stars of the U.S. Women's Hockey Team.
Muslim-American fencer and Olympic bronze medalist IBTIHAJ MUHAMMAD, the first woman to wear a hijab in Olympic competition.
The 2018 ANA Inspiring Women in Sports Conference will be hosted for the third time by ESPN's JULIE FOUDY, a two-time FIFA Women's World Cup champion, Olympic gold medalist and best-selling author. It will be available via live steam on the LPGA's Facebook page (www.Facebook.com/LPGA).
The conference takes place at Mission Hills Country Club on Tuesday, March 27 at 1 p.m. as part of the programming for the ANA Inspiration, the LPGA's first major championship of the season. A limited number of tickets for the conference are available to the public.
"Developing the interactive ANA Inspiring Women in Sports Conference has been important to the overall success and continued upgrades of the ANA Inspiration," said Hideki Kunugi, Senior Vice President of the Americas, ANA. "It will not only inspire young female golfers but offer them an opportunity and platform to learn from leaders in industry, the community and sports. Our aim at ANA is to constantly engage with millennials to support their dreams far beyond golf, and help them discover the world and learn. And, we are proud to be part of their journey."
The 2018 ANA Inspiration award will be presented to the SAN DIEGO SPLASH, a women's basketball team whose players are all at least 80 years old with four over the age of 90. Their story titled "Splash Sisters" went viral following a feature on ESPNW in 2017.
Produced by IMG, the conference will take place in the ANA Hospitality Pavilion adjacent to the 18th green of the Dinah Shore Tournament Course and Poppie's Pond. In 1988, three-time ANA Inspiration winner Amy Alcott made the first-ever champion's leap in Poppie's Pond, thus inspiring the LPGA's most recognizable tradition that carries on to today.
"The ANA Inspiring Women in Sports Conference provides a meaningful platform for female leaders from a variety of industries to share their incredible stories," said Kevin Hopkins, Executive Director, ANA Inspiration. "We are proud to welcome both the LPGA's best golfers as they vie for the Tour's most coveted title and some of the sports and entertainment worlds' most important figures to our tournament."
The ANA Inspiring Women in Sports Conference has played host to some of the most influential female athletes in history in the last two years including Billie Jean King, Annika Sorenstam, Abby Wambach, Lindsey Vonn, Maria Sharapova and Aly Raisman.