IN FOR THE LONG HAUL – ANA'S INSPIRING JOURNEY WITH THE LPGA SET TO CONTINUE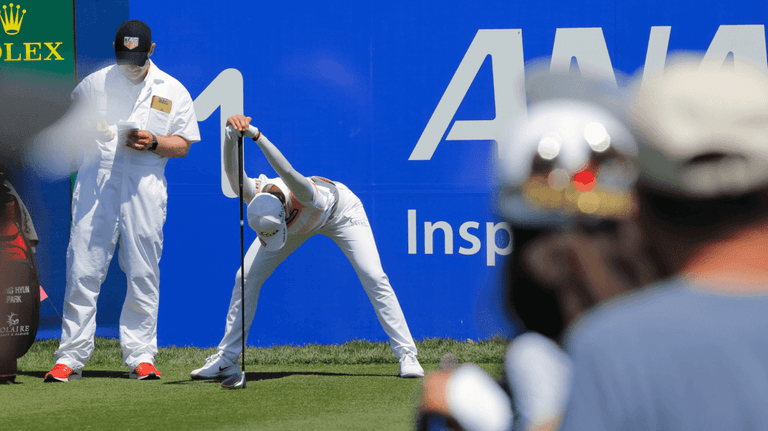 All Nippon Airways, Japan's largest 5-star airline, has confirmed its intention to continue the current title sponsorship of the LPGA's first major of the season, the ANA Inspiration, for a further 3 years.
The positive news from the LPGA's official airline comes at the climax of the 2018 edition of the historic tournament and signals the airline's desire to commit until at least 2022, following four hugely successful championships to date.
Speaking on the future of the ANA Inspiration, Yuji Hirako, Chief Executive Officer and President, All Nippon Airways Co. Ltd said: "When we first entered into an agreement with the LPGA we committed to make a real difference to women's golf and create a legacy. We wanted to upgrade and help bring inspiration to the tournament while also helping golf grow at every level. It's been an incredible journey so far. One we are very proud of and one we want to continue."
As title sponsor of the ANA Inspiration, ANA has helped to take junior golf worldwide. Having inherited a junior tournament for elite Southern Californian golfers, the ANA Junior Inspiration has now spread their wings and been established with the best junior golfers from around the world all competing for a coveted spot in golf's first major of the season. In 2018, junior golfers from 14 different countries worldwide took part in the ANA Junior Inspiration, just one example of how ANA has helped women's golf on its inspiring journey.
"This title sponsorship extension is excellent news for one of the game's greatest championships, which has been elevated since ANA joined the LPGA family in 2015," said LPGA Commissioner Michael Whan. "ANA is a world-class company and world-class partner to the LPGA. Because of ANA's vision and commitment, a major LPGA tradition will continue to grow and reach new heights for MANY years to come! Future generations of golfers all over the world can dream of competing at this spectacular venue, and having the chance to make the celebratory leap into the same pond that has welcomed some of the greatest players in history."
Kevin Hopkins, Executive Director for IMG, co-owner of the ANA Inspiration, added, "We are thrilled that ANA has confirmed this sponsorship extension today as the 47th Championship draws to a close. We enjoy a true collaborative partnership together with ANA and the LPGA, and it is inspiring to see ANA's passion and vision for growing this iconic major championship, while continuing to celebrate its rich heritage."